As your SaaS system partner, Thesis offers detailed service support right from the start. Utilizing our vast technical and analytics expertise, as well as our higher education knowledge, our team works side-by-side with you to plan, implement, operate, and optimize your technology. Together, we'll help drive successful adoption, empower your team, and assure that your investment has the greatest impact.
In other words, we are here to support you so you can better support your students.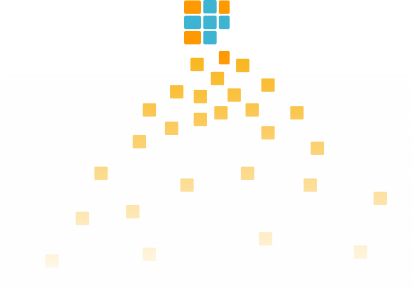 implementation
Our successful implementation process is built on thoroughly understanding the needs of your institution and your users. We'll work with you every step of the way, so our product is correctly set up and the primary users are empowered to use it to its full potential.
Thesis implementation specialists use a proven methodology, well-defined processes, and experience gained from installing systems on campuses throughout the US, Canada, UK, and Ireland to help your institution launch on time and on budget.
We understand the investment you're making when you choose Thesis. Implementation can be time consuming, but we want to set you up for success. Our products are standardized and easily work across all departments. Streamlining this experience ensures everyone at your institution can access and use the product as needed. When developing our products, we design them to get you up and running sooner than other products on the market.
education and training
We don't stop communicating with you once our SIS product is implemented. Instead, our team keeps you up to date on news, new releases, training opportunities, and more.
In order to ensure continued success with your student information system, you'll have access to not only your specific project team at Thesis, but the rest of our team as well. Our team will work with the main SIS users to ensure they know the ins and out of the product to accomplish their work. And, with our deep, varied experience in the global education sector, we can look for ways to broaden your SIS usage, as we help you continuously review and adjust your processes
customer service
Have a question? Reach out! Our team is ready to handle your needs as they rise. With our proactive approach, we offer a quarterly review to ensure your institution is getting the most out of your Thesis product.
As your institution grows, you'll have questions along the way. Thesis products are flexible enough to expand with your mission and vision, so let us know how we can continue to facilitate a positive, modern student experience while making the process more efficient for faculty. We can help you connect the dots to make our products work even harder for you.
technical support
We know how cumbersome student information systems that span various institution departments can be. That's why we streamlined our products to ensure they're easier to use than other products out there. Yet we also know that there's a learning curve and the potential for technical issues to arise.
We have team members in each region Thesis products are used in, so you'll be able to reach out at any time. Our experienced team has the background and regional knowledge to assist you with technical support.