solutions
Thesis is a new, dedicated Student Information System provider. Taking over the SIS products from Unit4, Thesis stands independently as a provider dedicated to the global SIS market with products serving institutions of varied sizes and needs.
From recruitment, admissions, and academics, all the way through to student records, billing, award management, and continuing education, Thesis products support the entire student journey!
why wait?
let us help identify the right solution for you today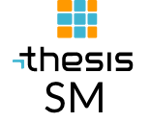 Our flagship SaaS product, Thesis SM, is designed to help colleges and universities modernize and simplify the student journey by improving institutional processes.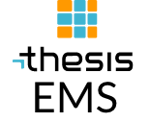 Serving the US, Canada, France, and several European Union locations, Thesis EMS is an on-premise SIS product with extreme administrative flexibility.