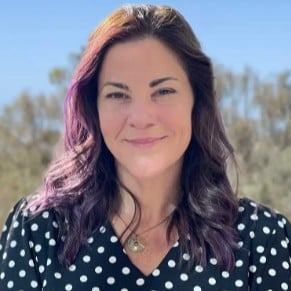 Jennifer Beyer
Vice President of Product Management
About
As VP of Product Management, Jennifer is accountable for adoption and growth of Thesis Elements and providing guidance for the CAMS solution. Her team develops the product roadmap and strategic direction based on feedback from customers, analysts and market trends.
Experience
Jen as a long history of working with colleges and universities to improve student outcomes and staff experiences through great technology. After spending 15 years on campus leading admissions, student success and orientation teams, Jen entered the world of technology at Hobsons and Anthology. Here she led products that supported the entire student lifecycle - from recruitment through advancement.

She brings to Thesis a proven track record of deep customer engagement, strong understanding of the higher education technology landscape and the ability to lead high performing teams.


Get to Know Jen
Jen was a first-generation college student who started her career in education walking backwards around campus as a tour guide. It was here that she realized how important fit was for students and the magic that happens when students, faculty, and staff find that spark. The hunt for the right fit is what drives Jen in the technology she builds.