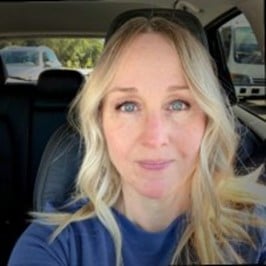 Cynthia Hitchens
Vice President, Product Management

About
As VP of Product Management, Cynthia is accountable for the adoption and growth of the Thesis student management products.
Experience
Cynthia is a visionary product management executive with 20 years' experience leading cross-functional teams to plan, build, launch, and manage world-class global higher education student management systems. She has a history of blending her technology skills with extensive agile experience, market orientation, and analytics to evolve/differentiate product strategy and increase market share for organizations in highly competitive markets. Cynthia prides herself in her commitment to developing diverse, geographically distributed teams and inspiring staff to work to their strengths, grow their skills, embrace a forward-thinking mentality, envision their future, find their passion, and support/complement one another to achieve shared organizational goals.

Previously she served as Global Head of Product, HE at Unit4 where she crafted product strategy, innovation, and creative direction for their student systems. Cynthia holds an MBA from Augusta University where she concentrated in information system technology, a BBA in Accounting from Augusta University, Product Owner and Scrum Master certification through Scrum Alliance, and is a Pragmatic certified Product Manager.